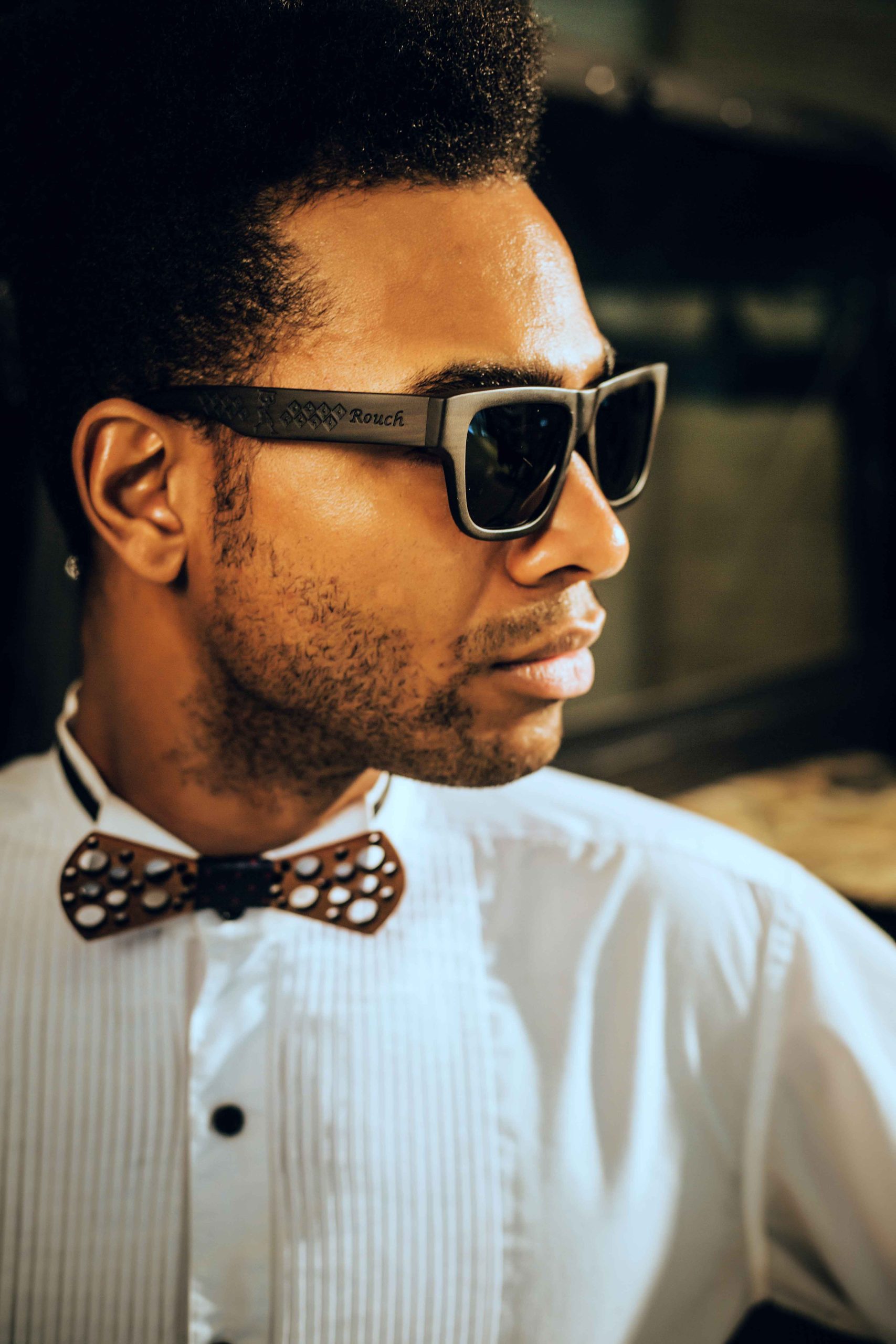 ➡WOODEN SUNGLASSES BETTER REGULAR PLASTIC SHADES
In a world where fashion meets function, the allure of luxury accessories has captured the hearts of many. Among these treasures, wooden sunglasses stand tall, exuding a timeless charm that plastic shades simply cannot replicate. If you're on a quest to embrace elegance and authenticity, it's time to delve into the enchanting realm of wooden sunglasses and discover why they effortlessly outshine their plastic counterparts.
CRAFTSMANSHIP BEYOND COMPARE:
Luxury lies in the details, and when it comes to wooden sunglasses, craftsmanship takes center stage. Experience the perfect blend of elegance and sustainability with our luxury wooden wristwatch. Make a fashion statement that aligns with your values.
Each pair is a masterpiece, meticulously carved and shaped by skilled artisans who pour their heart and soul into every creation. The intricate grains of the wood create a unique story for each pair, reflecting the beauty of nature itself. These shades & wristwatches are not just accessories; they are wearable art, a testament to the dedication and passion of the craftsmen who bring them to life.
ECO-FRIENDLY SUSTAINABILITY:
In a world striving for sustainability, wooden sunglasses emerge as an eco-friendly choice that
makes a statement. Unlike plastic, which contributes to pollution and environmental degradation, wooden frames are sourced from renewable materials. By choosing wooden sunglasses, you not only elevate your style but also contribute to a greener planet. It's a step towards embracing luxury with a conscience, proving that fashion can indeed coexist harmoniously with environmental consciousness.
A TOUCH OF TIMELESS SOPHISTICATION:
Picture yourself strolling along the sun-soaked streets, a pair of wooden sunglasses perched elegantly on your nose. There's a certain aura of sophistication that wooden accessories exude, reminiscent of an era when attention to detail was paramount. The natural tones of the wood complement every skin tone and outfit, seamlessly transitioning from casual outings to formal affairs. With wooden sunglasses, you're not just shielding your eyes; you're making a stylish proclamation.
LIGHTWEIGHT COMFORT AND LUXURY:
While plastic sunglasses might cling heavily to your face, wooden shades offer a refreshingly lightweight alternative. The organic materials used in crafting these spectacles ensure that they rest gently on your features, making them perfect companions for all-day wear. Say goodbye to discomfort and hello to hours of effortless enjoyment, all while exuding an air of relaxed luxury.
HAVE AN UNBRAKEABLE BOND WITH NATURE:
Wooden sunglasses forge an unbreakable bond between you and nature. The very essence of the sun-kissed forests is encapsulated within the grains of the wood, allowing you to carry a piece of the outdoors wherever you go. It's a connection that transcends mere fashion, reminding you of the earth's splendor and your role in preserving it.
UNIQUENESS REDEFINED:
In a world of mass-produced plastic accessories, standing out can be a challenge. However, with wooden sunglasses, uniqueness is redefined. No two pairs are ever alike, as the natural patterns of the wood ensure that your shades are as individual as you are. When you don these accessories, you're not just wearing sunglasses; you're showcasing your distinct style and appreciation for the extraordinary.
FINAL THOUGHTS: EMBRACE THE LUXURY OF WOODEN SUNGLASSES:
In the realm of luxury accessories, wooden sunglasses emerge as a beacon of authenticity and elegance #Rouch collections' Sunglasses. They're not just sunglasses; they're a testament to craftsmanship, a nod to sustainability, and a declaration of timeless sophistication. From the touch of natural comfort to the irreplaceable connection with the environment, our wooden shades offer more than meets the eye.
So, if you're ready to transcend the ordinary and embrace the extraordinary, it's time to adorn yourself with the unmatched luxury of wooden sunglasses from #Rouch and leave the crowd stunned.
#Rouch #Sunglasses #Wristwatches #Wooden #Luxury